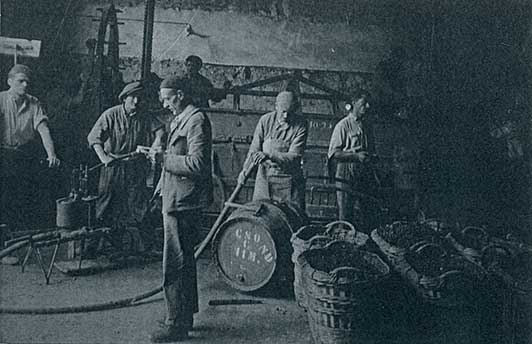 We are in 1900, Champagne viticulture does not yet know the current renown. The unpredictability of the climate, phylloxera, poor harvests and pressure from traders got the better of many winegrowers. And yet …
With determination to defend their identity, a handful of daring winegrowers from Celles-sur-Ource found the strength to continue this craftsmanship.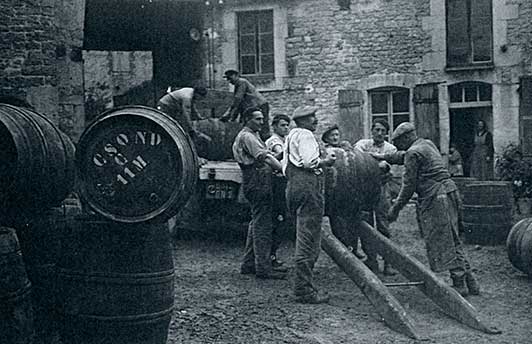 Marcel TASSIN, born in 1900, the family's grandfather and great-grandfather, was one of them. Together, they decided to embark on producing champagne. Thus were born the first Champagnes produced by winegrowers in Celles-sur-Ource.
Strength of character, hard work and an ever-growing idea of ​​Champagne have won out over the past. The winegrowers could make a better living from their work by continuing to improve the handling and selling of their production.
The "Récoltant-Manipulants" were born!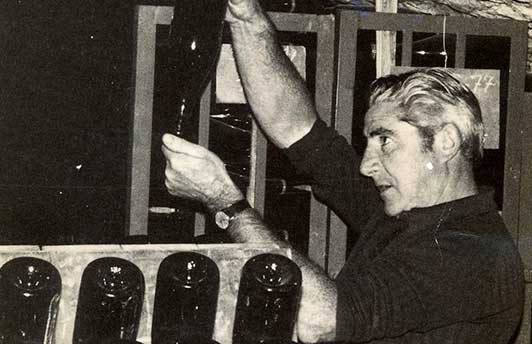 The next generation continued the efforts of these pioneers to ensure this well rooted family heritage prospers.
Raymond and Odile TASSIN, our parents and grandparents worked there. Now our turn has come, we continue this great adventure. 
What we have left of our peers are all these brands of Champagne from wine growers that we can see around the streets of our village.
1888
First traces of Phylloxera in Champagne
1911
Revolt of the Aube winegrowers. It stems from a justified dissatisfaction of the winegrowers from Aube faced with the action of traders from La Marne who planned to exclude some Aube plots however historic they were, whilst redefining the "aire d'appellation de la Champagne".
1950
Creation of the brand Champagne Raymond Tassin
1951
Creation of the brand Champagne Raymond Tassin
1983
Creation of the brand Champagne Fumey-Tassin
2006
Creation of the brand Champagne Marie Tassin
"
Strength of character, hard work and an ever-greater insight into ​​Champagne have won out over the past
"
The flavour of the liquor before disgorging, childish imagery-ideas from the start of the harvest with our parents, the aromas of the animated meals taken together during the harvest… So many memories that aroused a passion…
The children Arthur and Léa, the future of the vineyard, are already immersed in grandfather's vines, they have been accompanying Champagne and customers from a young age, their hearts and minds loaded with the bubbles of their childhood.
The next generation is assured, turned towards the future, with respect for tradition, quality and the environment.
"
A passionate profession, this link to nature which gives us power through our actions, to reveal our terroir from the plot to our Champagnes. The art of sublimating a terroir, of capturing the encounter between grape varieties, soils, climates and winegrowers.
A fun profession that allows us to share our passion and to taste our products, our interpretation of champagne.
The most concrete reward: driving to… pleasure. "